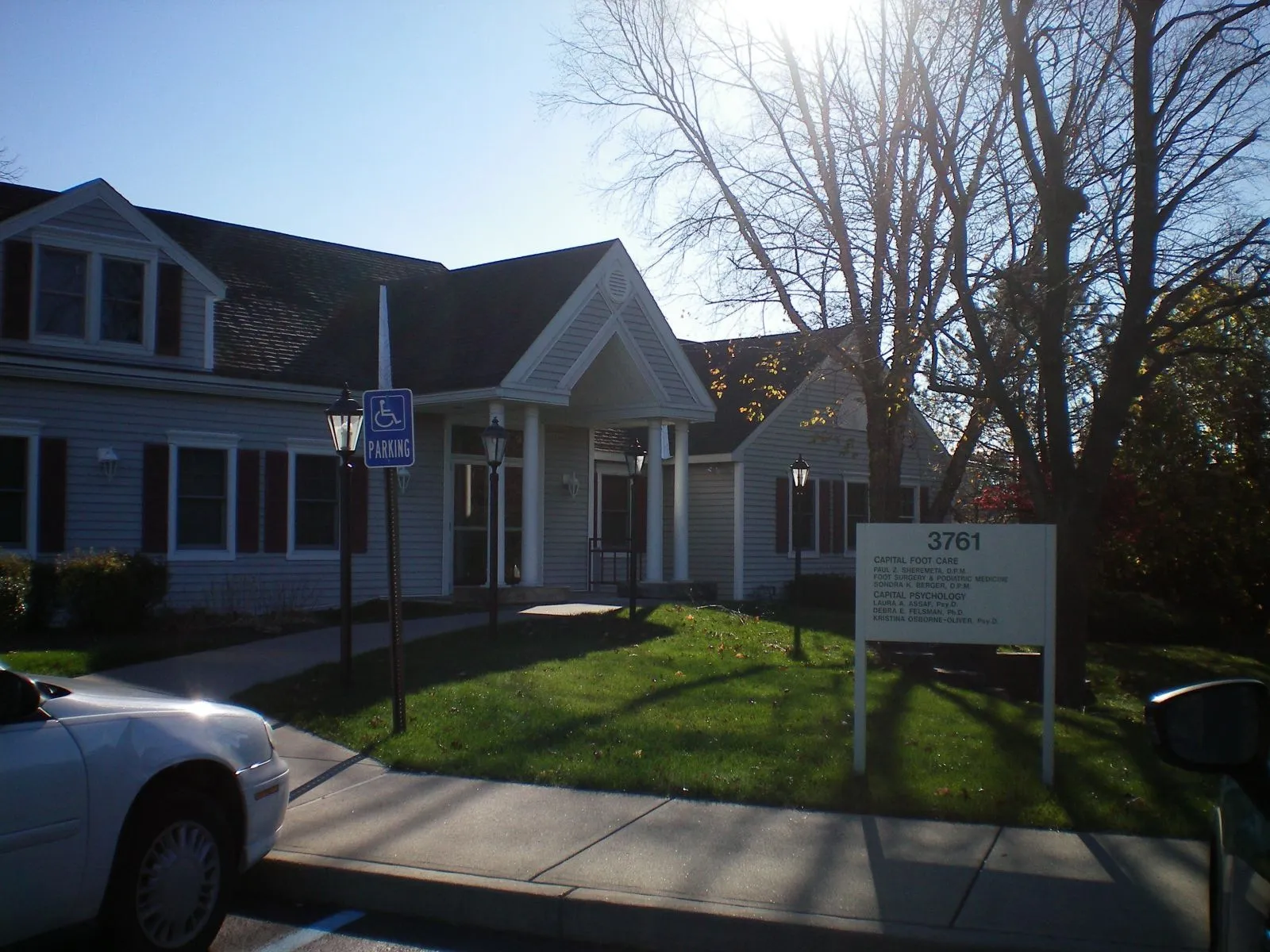 Capital Foot Care
3761 Carman Road
Schenectady, NY 12303
518-688-1774
Emergency contact numbers for use after hours and weekends only:
Dr. Sheremeta (518) 369-5894
See the New Patients page for a map and directions.
Hours
Monday:
Tuesday:
Wednesday:
Thursday:
Friday:
09:00 AM - 04:00 PM
09:00 AM - 04:00 PM
09:00 AM - 04:00 PM
12:30 PM - 04:00 PM
09:00 AM - 12:00 PM
Our office is closed for lunch from 12:00 to 1:00 pm
Appointments
Request an appointment by calling 518-688-1774 or filling out our online appointments form. Please bring your insurance cards and photo identification with you. Arrive early to fill out paperwork, or obtain new patient forms to fill out prior to your appointment.
Insurance
We accept most major insurance plans. If you're not sure if we accept your coverage, just ask. These are some of the insurance plans we accept:
Medicare
CDPHP
MVP
Blue Cross Blue Shield
NYS Empire Plan
Managed Medicare Plans
Payment Options
Co-pays and payments are due at the time of service.
* Please arrive with mask on *